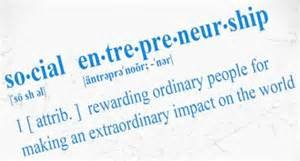 Creative Choice Group is a well-established business based in Palm Beach Gardens, Florida.  As the founder of the firm, we specialize in commercial real estate and have learned through many years of experience how to select the right property, find the right people, and invest in the right upgrades and solutions to maximize our investments. I am grateful for all our successes and thankful for the many people along the way that helped me to shape my company, my strategy and my business smarts.  One of the key lessons we have learned at Creative Choice Group is how to identify and focus on problem solving.  Whether we need to attract investors, identify a viable construction partner, seek approval from government agencies, debunk lawsuits or just qualify good tenants, we have been fortunate to use our business problem techniques to generate good solutions.
Now imagine using your business brain to focus on bringing advancements to social causes that can help your community (or world) at large. This is a concept often referred to as social entrepreneurship.  So what is it exactly?
A traditional or conventional entrepreneur measures performance in terms of profit, loss and return. Social entrepreneurs also take into account a positive return to society. Social entrepreneurs recognize immediate social problems. They can learn about important issues from their personal experience or be made aware of social concerns impacting their community, employees or business.  As out of the box thinkers, social entrepreneurs actively seek to understand the broader context of an issue that crosses disciplines or fields. Gaining a larger understanding of how an issue relates to society allows social entrepreneurs to develop innovative solutions and mobilize resources to affect the greater global society. Bottom line, social entrepreneurs focus on maximizing gains in social satisfaction, rather than maximizing profit gains.
I would love to say I coined the term but honestly, social entrepreneurship is not a novel idea.  In fact there is clear evidence of noteworthy people whose work exemplifies the modern definition of a social entrepreneur.  Two prominent examples include Florence Nightingale, the founder of the first nursing school and developer of modern nursing practices; and Vinoba Bhave, founder of India's Land Gift Movement. Some of the most successful social entrepreneurs of our time have helped promote ideas and champion improvement for public services, including health, welfare and education.
So how did I become a social entrepreneur?  Well, for me, it was from personal experience. I know how important it is for families to have access to affordable housing. Coming from India as a young man and starting a business on my own, I know personally how intimidating it is to find an apartment or home that is safe, conveniently located and within your budget.  This early experience in my life has helped form a personal passion for bringing affordable housing to others like me across the US and abroad.  I have invested in low income communities (like The Gardens complex in Opa-Locka, Florida) and planned communities like InfoCity. I have an extreme feeling of personal satisfaction knowing that these investments are helping the greater good. How? We offer quality, affordable homes; we have created jobs for struggling communities; we partnered (and continue to partner) with local agencies to promote safety and encourage higher education; and most importantly, we connect with communities to help them thrive.  As a business leader, I highly encourage you to find your passion and leverage your talents to figure out a way to pay it forward.