Dilip Barot, Founder Creative Choice Group, takes a look at business heroes that inspire.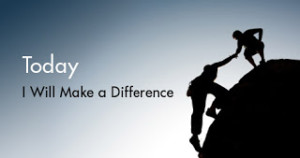 They say it is better to give than receive.  And, from my perspective, I believe that to be true.  As the founder of Creative Choice Group, I learned very quickly that I could make a distinct difference in the communities we served. At Creative Choice Group, we have been successful at bringing both affordable housing to Florida and across the US, but also helping to drive technology adoption to enable job creation and economic development. From our Etech Global Solutions team in Texas to Infocity in India, you can see the fruits of our labor.  And while it is nice to pat ourselves on the back, there are some great people across the globe that help others, bringing resources, opportunities, training, and other assets to those who need them most. These social entrepreneurs use their know-how and business savvy to make the world a better place.  The following examples demonstrate that good business leaders can do more than watch their bottom line.  They can be socially and environmentally conscious too.
Bill Drayton:  He helped define and promote the term social entrepreneur.  He is the founder and chair of Ashoka: Innovators for the Public, an organization that is dedicated to finding and helping social entrepreneurs around the world.
Muhammad Yunus: He is one of the most well-known social entrepreneurs. Yunus is credited with literally writing the book on the subject.  Muhammad Yunus is the founder of Grameen Bank, an institution that provides loans to those in need to help them develop financial self-sufficiency.  He was awarded the Nobel Prize in 2006.
Blake Mycoskiefounded TOMS in 2006 after a visit to Argentina where he learned that many children get sick or injured because they do not have shoes to wear. To combat this, he created TOMS, a business that donates one pair of shoes to needy people for every pair that's bought. So far, the company has donated more than a million pairs of shoes.
Scott Harrison, club promoter and head of the non-profit organization charity: water. His charity has delivered clean drinking water to more than a million people in 17 different countries around the world.
Jeffery Hollender founded Seventh Generation. The company focuses on producing products that have a reduced environmental impact, avoiding the harsh chemicals that are part of many of today's leading cleaning and personal care products. In addition, the company donates 10% of pre-tax profits to funding nonprofits and businesses focused on the community, the environment, and responsible practices.
Xavier Helgesen, Chris Fuchs, and Jeff Kurtzman:  Better World Books is an amazing example of a truly successful social entrepreneurship venture. Founded by Notre Dame Grads, Better World's mission is to maximize the value of every book out there and to help promote literacy around the world. The company works by reusing or recycling books through sales on their website and donations to schools, and so far has used 84 million volumes to raise $12.1 million for literacy funding.
Akhtar Hameed Khan dedicated his microfinance activism to help developing rural communities in Pakistan which earned him a nomination for the Nobel Prize.
Ibrahim Abouleish moved back to Egypt where he founded the development initiative SEKEM. Here he hoped that by using biodynamic farms, schools and vocational training centers, a medical center, and trading company that he could not only help repair the environment but also the lives of the Egyptian farmers in those areas.
Willie Smits is a microbiologist that never expected to become a social entrepreneur. Smits' work with orangutans would blossom into the Borneo Orangutan Survival Foundation, which not only works to help orphaned or imperiled apes, but also helps locals learn sustainable farming methods and the benefits of reforestation.
Bunker Royis an Indian social activist that has helped thousands of people in Asia and Africa learn vital technical skills and bring solar power to their sometimes remote villages. Roy founded the Barefoot College, an organization which specializes in teaching illiterate women from poor villages how to become doctors, engineers, and architects.
The accomplishment of these organizations and their tireless leaders is inspiring.  It is time to focus on how we can all elevate our skills to create a better world.