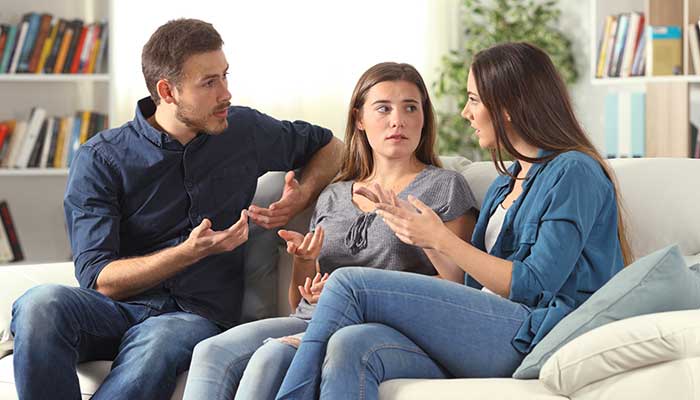 In today's environment, you find most kids head down, texting their friends.  Messages like LOL, BRB and NAGI are now common ways to communicate. It would seem that between wireless texting, Facebook, Instagram and Twitter technology has forever changed the way the next generation of youth think, acts and reaches out for help.
And while face to face conversations may be viewed as a thing of the past, we all know just how important it is to have personal interaction with others. Not just in our peer group but with adults that serve as mentors.  It can be a parent, a teacher, counselor or a trusted adult that makes a special effort to identify ways to help and support teens in their growing years.
With that in mind, the Vista Palms Apartment complex announced a new Teen Outreach Program or (TOP®) for local teenage residents.  The Florida based program is designed to give teens a forum to discuss relationships, communication, peer pressure and personal goals.
Our local management team recognized the opportunity to create an avenue to help get kids find and stay on the right track.  Staggering statistics reported by Teen Help were a key driver for the launch of the program.  These include but are not limited to:
In the next twenty four hours, 1,439 Teens will attempt suicide.
In the next twenty four hours, 2,795 Teenage girls will become pregnant.
In the next twenty four hours, 15,006 Teens will use drugs for the first time.
Suicide is the third leading cause of death for 15-to-24 years old, and the sixth leading cause of death for 5-to-14 year olds.
We want to create a positive environment for our residents and our youth. We know young people today are surrounded by real pressure. This new program will help to establish a safe outlet for teens to share and receive mentoring.  It will also help keep young people on the right track.  The hope is that these teens graduate and go onto bigger and better things in life. Whether they pursue college or focus on their work, it is important to help build leaders for the future.  This is just one of the many ways we are connecting with the community.
The TOPs program will be held on Monday nights at the VP Club House, starting November 3rd, 2014.  The teens that attend will have the opportunity to participate in fun activities with their peers as well as earn Community Service Learning Hours (CSL). It is a win/win for everyone involved.