Business hint from Dilip Barot, Creative Choice Homes:  Network, Network, Network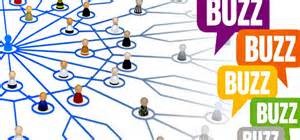 There is an old adage that it is not what you know but "who" you know that is important in life.  We can all think of examples of where doors where opened for either ourselves or others due to a prior relationship or someone we knew.  Building sound relationships and getting favorable references takes time, trust and commitment.  But what if you need to forge new relationships or expand your circle now?  The best thing one can do and something we practice at Creative Choice Homes in Palm Beach Gardens is networking.   Networking is not just for chatty sales professionals.  Networking is a critical component to building a business, getting the word out and most importantly creating professional relationships that will help you expand and grow.  The great thing about our community right here in Palm Beach Gardens, Florida is that there is no shortage of networking opportunities.
Networking is as much an art as a science.  I recommend 3 tips to get started with your networking efforts.
Find the right fit.  The bottom line is that there are hundreds of networking and professional associations.  All of them would be happy to have your participation and your business. Yes, networking is a business for many. So keep that in mind when you are thinking about what you need and want out of a group.  To help find the available options, I typically use a professional meet up site to get the lay of the land.  The link below is a great place to start in our area: http://business-Networking.meetup.com/cities/us/fl/west_palm_beach/.    At Creative Choice Homes we specialize in commercial real estate so attending a meeting with the Trucking association might be interesting but not necessarily a great place to meet professionals in our space.  It is important to research the scope, member volume and longevity of the group.  You may find two or three that really suite you on paper.  Then go to my next tip.
Try before you buy!  I recommend you make the most out of your networking time, and it will take your time, to go to a few meetings and check out the quality of attendees, the session content and true networking potential.  Sometimes a web site may give the false sense of a large scale meeting group and you arrive only to find 3 or 4 unemployed professionals seeking work.  When you attend, there may be a membership fee to join. Do not pay until you have determined this is a good opportunity for your business.  You can always reach out to the local new membership chair to get a guest invite.  Networking may seem like fun and going to lunches and dinners can be a blast. But time is money so making sure you select quality associations will determine your overall success or failure in the networking arena.
Get involved.  Once you decide to join and be part of a group, you will be expected to participate.  You can't just show up to a meeting every blue moon and expect other professionals to swamp you with referrals or leads.  Building relationships takes time.  However having an association or networking group in common, will help fast track your ability to share and get to know others.   In addition to getting involved and participating, you be expected to help others. You scratch someone's back and they will be more inclined to scratch yours.
Growing a business on your own is virtually impossible.  Finding a group of professionals that share your vision or have a common set of needs can propel your business and help you achieve true growth potential.  So get out there and network. Your next big deal is literally right around the corner in Palm Beach Gardens!