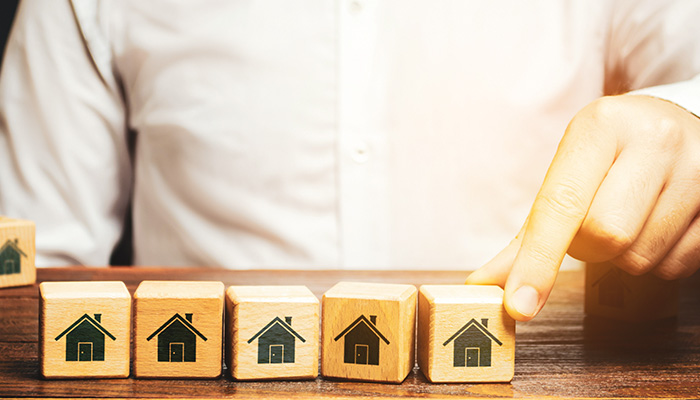 Selecting a home is a big decision. Whether finding the perfect rental or your dream house, the selection process involves a number of complex choices far beyond price. A recent report conducted by Builder Homesite reveals consumer home-shopper behavior across the country. After the nationwide study, the report identifies the top three considerations shared by consumers when selecting a home.
First, consumers are concerned about the quality of their home. Unless specifically looking for a fixer upper, most residents want a move-in ready place. Minor fixes and adding personal touches are part of the transition process however consumers shy away from buildings that are run down, have few upgrades or appear to need significant renovation.
Another facet of quality is energy consumption. According to a marketing representative at MacKenzie Home, consumers want to see efficiency in their homes. They want home and energy efficiency. Going green is important for both for saving money but also improving the environment.
Second, location, location, location! The location of a home can directly impact market value. And while taxes, community amenities, and school districts are key factors, safety is the highest priority to consumers across all segments. It is important for residents to be comfortable living in a neighborhood and having an established sense of community.
Finally, consumers rank the right layout or floor plan as another key consideration when selecting a home. Open floor concepts and adequate bedroom/bathroom combinations are high priorities.
And while one may think these considerations are geared towards the affluent home buyer, the same factors are expected and wanted by lower income families that are renting apartments in cities all across America.
"We recognize that quality, safety and layout are important criteria in home satisfaction. That is why we continue to make proper investments in our communities to help improve the overall aesthetics of our facilities and enhance the safety for our residents. As a business person it makes sense to do these things. As a father, I want to provide a sense of community for our residents and provide a safe place for our tenants to call home," said Dilip Barot, CEO and Founder of Creative Choice Group.
Creative Choice Group was founded and established in 1984 by Dilip Barot and is headquartered in Palm Beach Gardens, Florida. Creative Choice Group specializes in private real estate investment, development and management. The Creative Choice team is comprised of some of the brightest and socially motivated professionals in the real estate and development industry. The core team members possess extensive experience in residential, commercial and mixed use real estate development, planning, financing, construction, accounting, legal, management, relocations and other related fields. For more details, please contact us at http://www.creativechoice.net